Is your business Omni Rated?
(CLICK HERE FOR A LIVE OMNI RATED LISTING)
Why would a new customer use your services before calling someone else?
Credibility!
If a new customer knows how good you are, then why would they call anyone else!?
If your business has positive testimonials, a list of people who rate how outstanding your service is, how great your product is, how reliable you are, or how much value you offer, then they will be calling you first.
When credibility means getting that job!
The internet is a big place these days and you can bet your last penny that your competitors are online and spend your last penny trying to stand out in a crowded market. Everyone in business now has a website, and the smart business owners invest a lot of money on marketing that website.
There are so many ways to promote your business online with Pay Per Click (PPC) and Search Engine Optimisation (SEO), which are just two examples. These are great ways to get your name to the top of the list, but what has given some small and LOCAL businesses a real boost are websites such as CheckaTrade.com and TripAdvisor.com.
Some of these kinds of websites can be expensive and out of the reach of small local businesses, but have been successful in helping businesses win work. This is because there are reviews, and testimonials from paying customers.
No matter how great your website is, if you don't have any feedback from paying customers, how can your services or work be trusted? If a new customer sees positive feedback, great reviews, then you are more likely to get a call. This is because people buy from people.
This is where Omni Rated can make a difference!
Although we are mindful of the types of business we want to help or list on our directory, if you are a small business or just starting out, it may be difficult for you to have a proven track record and it may be too expensive to join trade associations. We let your work speak for itself. As long as you have continued positive feedback, you are going to get as much help from us as possible to promote your business.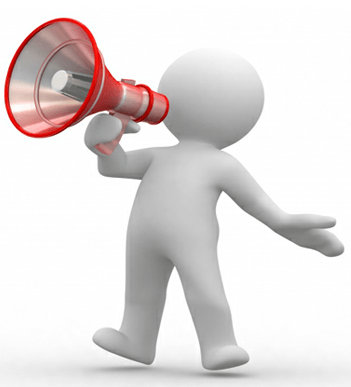 What's in it for you?
Unlike other rating directory websites you can promote your business using your directory page in many ways.
These include –
● Fully Branded Page – Your logos, your identity!
● A full Search Engine Optimised description of your business
● Link directly to your website
● Display of your Opening Hours
● Customers or Clients can Email or call you directly – NO Central Phone Numbers
● You can Upload Videos to promote your work or service
● You can Upload Photos to help capture the imagination of your customers or clients
● You can offer Vouchers or Discounts – Help generate that call to action
● Links to all your social media, such as LinkedIn, Facebook, Twitter, etc
● Google Map Pin Pointing where your customers or clients can visit you in person
● Full Mobile optimised website presence – If your website isn't optimised then Google won't be searching for you!
And the most important of all – You will get genuine feedback from people who have used your services in the community and local area.
Even if you don't have a website, you could use your directory page as your online presence!
What will we be doing?
We use many different social media platforms to look for day to day enquiries. We will be constantly monitoring ways to promote you and your business. We will be recommending only people who are on our directory to people looking for local services.
We will be promoting and marketing the local directory by investing in different marketing channels.
Not only will the directory be promoted in our Local Magazine – Omni Local, but we will also be investing in Search Engine optimisation and Pay Per Click to help generate traffic to the directory. On top of this, we will be very active on Social Media, Direct mail and sponsoring local events.
Because we are promoting the directory, we are promoting you!
We will be promoting the directory as a one stop place for everything LOCAL. If you want any kind of service from a Solicitor, an Electrician, a builder or a decent pub or restaurant, you will be able to use just one rating directory and not many different websites. One place voted by the local community.
Continued Support
As part of the service we provide to you, we will be taking a look at different ways we can help you improve your directory page. We would look at how many visits you are getting to your site, advising on how you can make changes and offering tips and advice.
We will be developing the directory and we will be adding more benefits and features to help you gain more business. For example, we are looking into building an App and SMS messaging. We will be arranging networking nights or "Local Trades" expos.
-But one step at a time!
We will offer you a no quibble money back guarantee. Provided you use Omni Rated correctly it will generate new business, if it doesn't, we will issue a refund. Terms and conditions apply.

What you need to do now:
Call us or send us an email requesting your free demo!